Lake Union Rotary Foundation (LURF) is a 501(c)3 non – profit organization (Tax ID: 90 – 0847480) that was founded in 2012 with the goal of supporting the charitable projects of the Lake Union Rotary Club and qualify for matching grant funding from Rotary International. Examples of projects the Lake Union Rotary Foundation is funding include our international clean water for children projects in Ethiopia with our NGO partner www.splash.org, local efforts to address family homelessness and job training & connections for at-risk youths in the maritime industry as well as a maternal & child health project in Myanmar "A Drop of Milk" with our NGO partner TAG.
Donations to the Lake Union Rotary Foundation are 100% tax deductible and will be utilized to fund our current projects. Since LURF is run by members of the Lake Union Rotary Club, there is zero overhead and all monies are spent directly on service projects locally and around the globe. In most cases we are able to double and triple each donation through the power of matching grants from Rotary International. Please consider donating today.
To make a Donation for "A Drop of Milk", please use the Donation button below and mention TAG or "A Drop of Milk" in comments.
Each $1 you donate will turn into $3 through the power of Rotary matching grants.
To make other donations, please mention your intended purpose in the comments. For any questions related to donations, please contact lakeunionrotaryfoundation@gmail.com.
Donate securely via Paypal
All credit cards are accepted
Donate by Mail
Make checks payable to:
Lake Union Rotary Foundation
117 E. Louisa St, #548
Seattle, WA 98102
Governance
LURF has an independent board made up of members of Lake Union Rotary and we have passed multiple Rotary grant audits:
President – Eugene Lipitz
Vice PResident – John Ramsay
Secretary – Lynne Hoskins
Treasurer – Isabella McPeak – email: lakeunionrotaryfoundation@gmail.com
2014 LURF Form 990
2015 LURF Form 990
2016 LURF Form 990
2017 LURF Form 990
Braille Library in Nepal
Rotary Club of Lake Union and Rotary Club of Kasthamandap Kathmandu jointly implemented the Matching Grant 76682 – Braille book production and distribution to the various schools across Nepal. NAWB was chosen as the Cooperating Organization, owing to its credible track record of accomplishment and partnered by government and various NGOs. Under this project, 29 sets of 17 different novels and story books were transcribed into Braille and then embossed into Braille.
The distribution of the Braille books was done jointly by NAWB and Rotary, also using the network of Rotaractors across Nepal wherever identified integrated schools are located. This was an unique project, that brought several Rotaract clubs together to share the responsibility to take care of the deprived blind and visually impaired students. This project helped to join the Rotary and Rotaract clubs and strengthen the relationship.
This has benefited over 530 blind and visually impaired students, allowing them to run their fingers over Braille dots in their own vernacular language. For more information on this project contact Larry Logue at ltilarry@gmail.com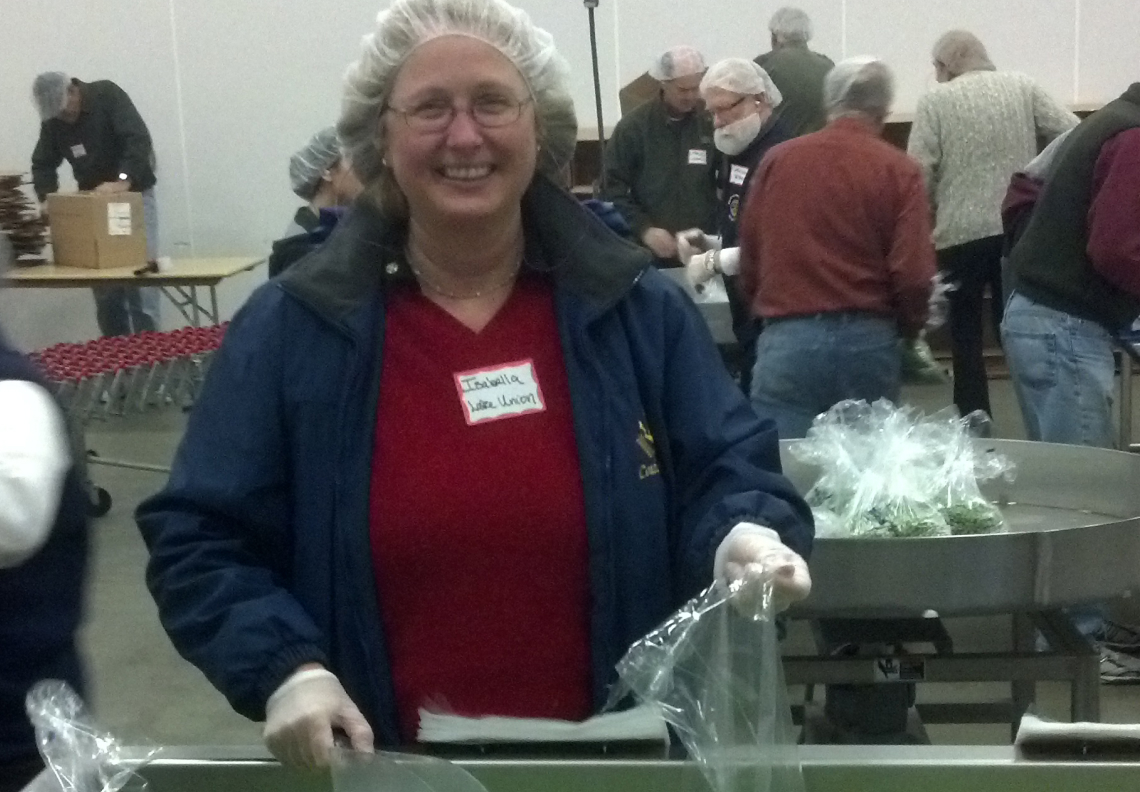 Harvest Against Hunger Work Parties
Harvest Against Hunger – a program of Rotary District 5030 connects farmers, truckers, volunteers and food banks for hunger relief. Food banks across Washington are serving millions. More than 4,000,000 pounds of produce has been recovered from farmers with surplus, volunteer trucking companies use available space on backhauls to deliver the produce to our warehouse where Lake Union Rotary members and other Rotarians volunteer to pack the produce in family size bags for distribution to more than 200 local food banks.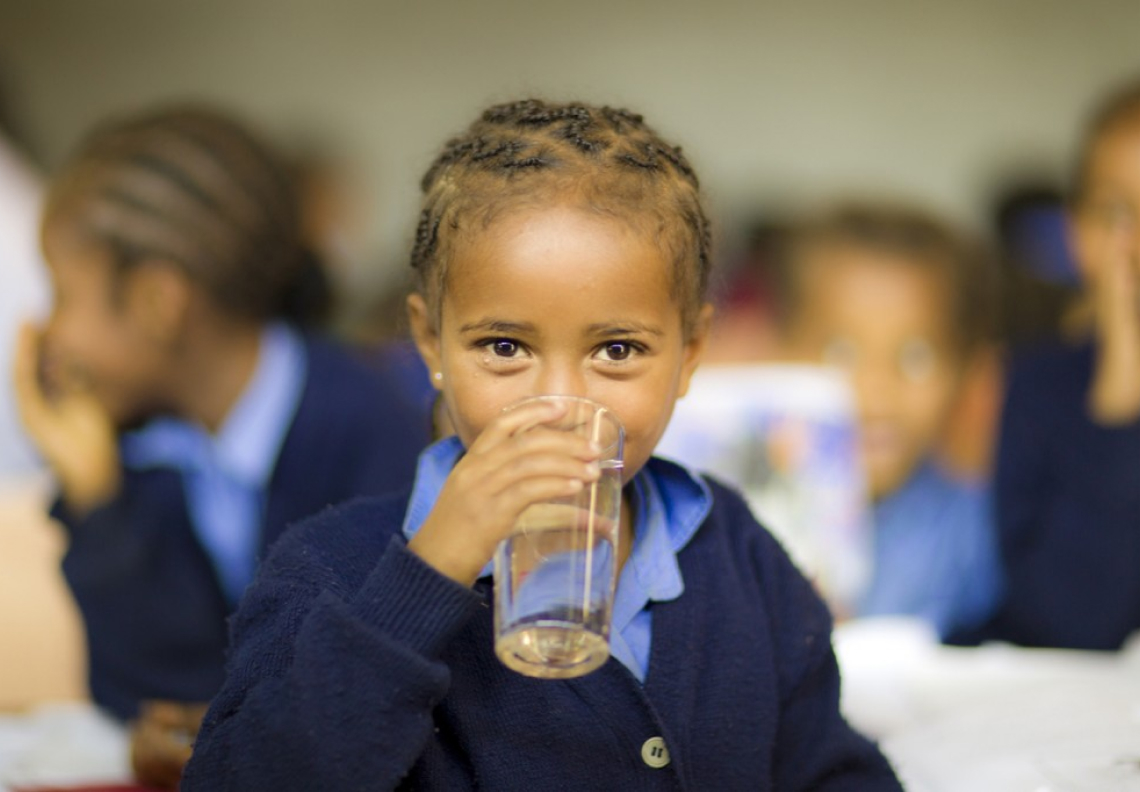 Safe Water, Clean Hands For Ethiopian Kids
Children in Addis Ababa, Ethiopia are in tremendous need of reliably safe water. The city's water contamination is among the worst in the world. For children living in the city, especially those attending public schools or sleeping on the street, access to safe water is a constant challenge. Providing safe drinking water for these children living in developing-world urban conditions is a priority for Rotarians around the world. In 2012, Lake Union Rotary partnered with Splash to install water filtration systems in five schools in Kathmandu, Nepal. The success of the Nepal program has been incredible.